PLEASE NOTICE! The Iowa Elite tournament scheduled for July 17-18, 2021 is CANCELED! We apologize for the cancellation!
Our final event of the season is our first ever state tournament. We will have two separate tournaments. The first tournament will be for the Varsity division on July 24, 2021 in Newton Iowa.
Register your team for this event here! http://playmaker7v7.com/varsity-iowa-7v7-state-tournament-2021/
The second tournament of our first state event will be held July 31- August 1, 2021 in Oskaloosa Iowa. The divisions for this tournament will be 3-4, 5-6, 7-8 at the Lacey Sports complex.
Register your team at this link! http://playmaker7v7.com/youth-iowa-7v7-state-tournament-2021/
Next Up is the Central Iowa Clash in West Des Moines Iowa. http://playmaker7v7.com/the-central-iowa-clash/
The city of Clinton hosted an excellent event in The Rivercity Classic which will be a stop on the list for many seasons to come. Lets face it we are building something great and we are excited for all to come along with us. Champions from the day are
3-4 Camanche Bolts
7-8 Hot Feet Fire Dragons Roast
Freshman Hot Feet Fire Dragons Scorch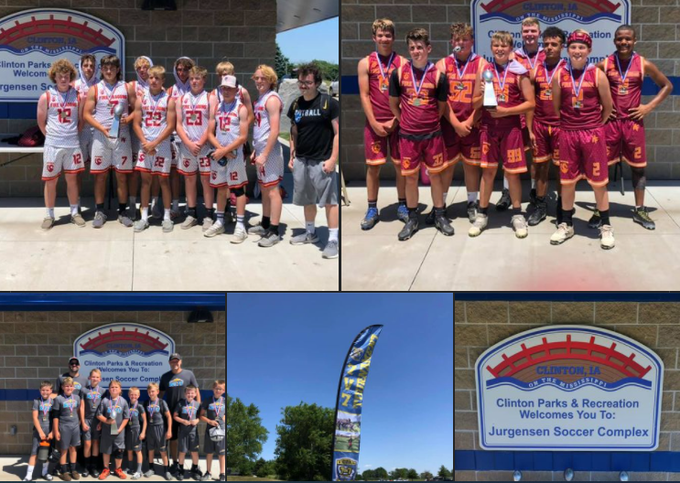 The Real Loo was a great time and we saw a lot of new teams attend. Now NEXT Up May 30th the Sling and Shoot in Carroll IA. Western Iowa's first Iowa 7v7 football tournament. I love it. Register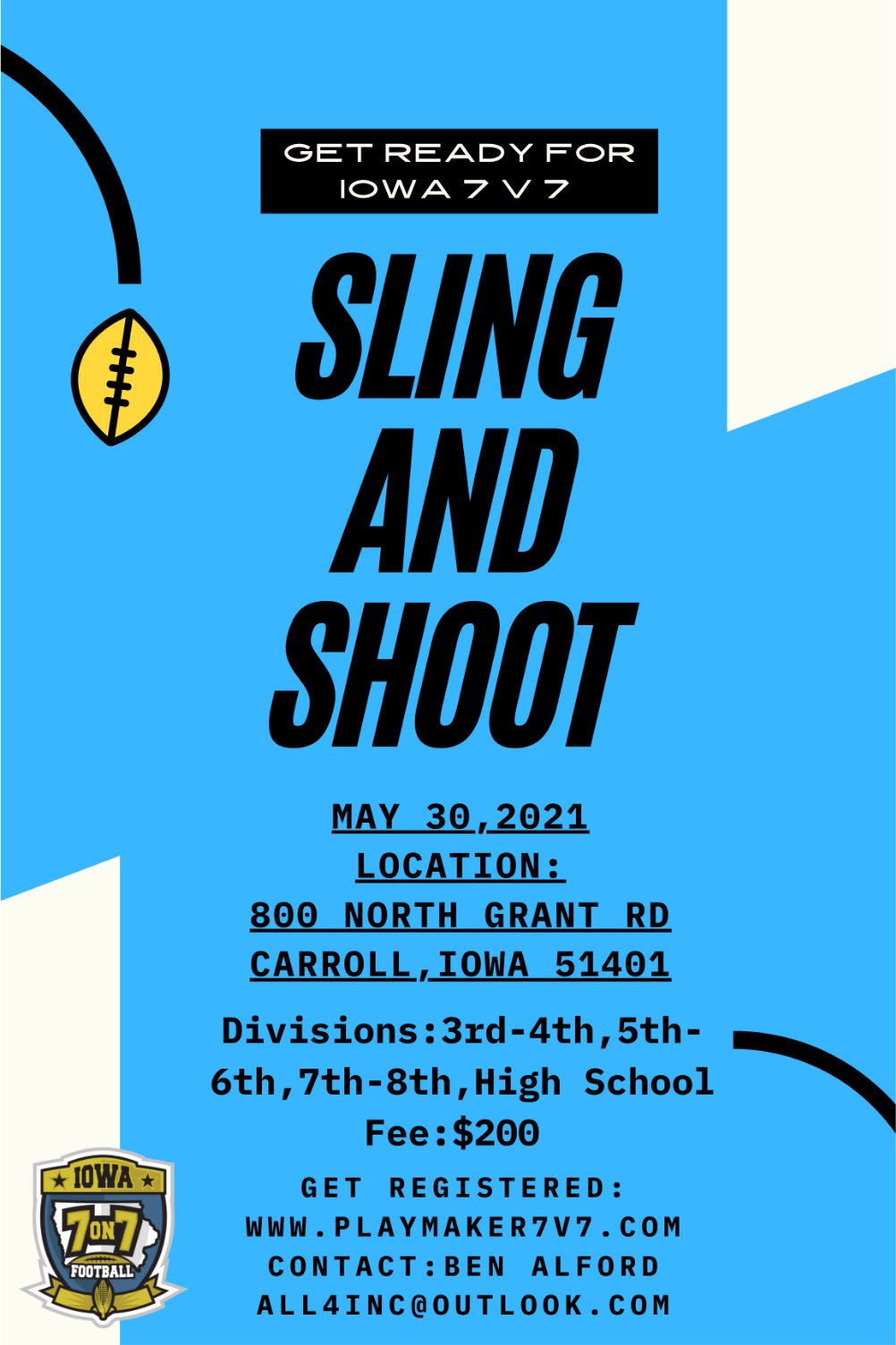 The Real LOO by The Standard Youth Development was exciting.
Congrats to all Division Champions
Varsity – Oskaloosa
Freshman – 319 Boys
7-8 – Linn Mar Lions
5-6th – Carroll Chargers
3-4th – My 7 on 7
The Tournament of Legends In Marion Iowa at Tuma Soccer Complex crowned 4 champions on Sunday April 18 2021. Congratulations to
The Show Dynasty Varsity champions

The Standard Youth Development Mahaska Marauders 7-8th grade champions

Carroll Chargers Youth Football 3-4th grade champions

Carroll Chargers Youth Football 5-6th grade champions
Look Who is coming

Varsity
Fire Dragons 4 Teams
Grinnell
Dirty Birds
Davenport North
The Show (Milwaukee WI) 2 Teams

7-8
Lions
Mahaska Marauders
Fire Dragons Roast
Wildcats
Carroll Chargers


5-6
Linn Mar Jr Lions Black
Iowa Legends
Fire Dragons incinerate
Savages
Fire Dragons Burn
Mean Machine
Thunder
Carroll Chargers

3-4
Ankeny Centennial Jaguars
Iowa Legends
Camanche Bolts
Fire Dragons Spark
Carroll Chargers
Fire Dragons Flare
Back to Ballin was AWESOME!!! photo galleries posted. Enjoy the pics.
This event is sponsored in part by the Cedar Valley Convention visitors Bureau. www.cedarfallstourismbureau.org
Create a team from scratch. Practice twice and come play. The kids learn as they go and everyone has a blast flying around with the ball in the air.
We have plenty of age groups to fit. 3-4, 5-6, 7-8, High School. All groups are based on the grade that your child is in from the spring of the current school year.
Look Who's Coming
Rules for the events
Iowa 7v7 football has partnered with Game Breaker head gear to protect our participants. Click the link below to order your game breaker head gear.